Coder is an IT company with a department specialized in development of SCADA/HMI applications for various industrial environments. Since industrial automation includes a significantly wider scope of activities than we offer, we usually appear as subcontractor, being in charge of a relatively small, but very demanding and sophisticated segment, which often represents the result of all other tasks performers.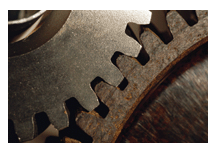 We are oriented mainly on automation companies instead of end users and we are aware of the great importance of good partner relations and close cooperation at every segment, from technical to commercial, as well as of the importance of obeying deadlines and being helpful to our clients.
Our business philosophy is very simple: to continuously acquire proficiency in new technologies and programming techniques accompanied by pedantic and dedicated work, which result in high quality and competitive product, both on Croatian and international market. Instead of investing in sales and marketing, Coder has been investing in its development and staff education. As a result, instead of seeking for jobs, jobs have been seeking us.
To assure the quality of our products, we have been operating under respective ISO norms and preparing for certification.